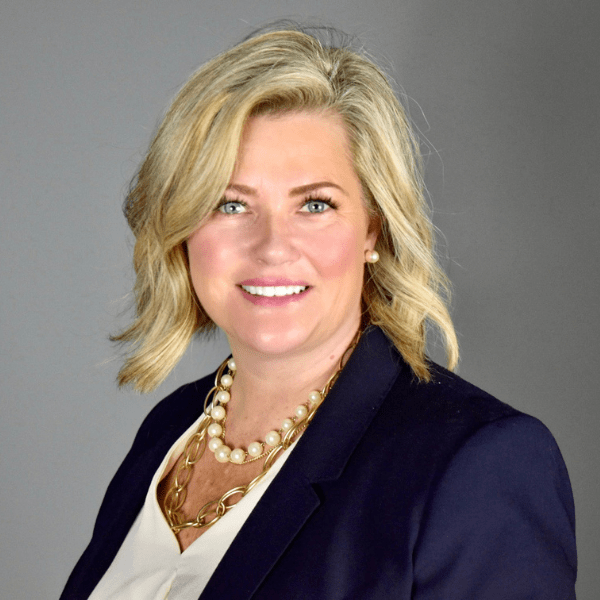 2001 Rookie of the Year - Million Dollar Agent - 5-Star Zillow Agent
Top Sales and Settlement Group - - Top Lister/Volume - Leading Edge Society
International Sterling Society - International President's Circle - International President's Elite
#1 Team in the Mid-Atlantic Region - Washingtonians BEST 2020
10 Million Dollar Club
Triple Platinum Club
I pride myself on my extensive knowledge of all aspects of the home buying process, from buying to selling. My commitment, knowledge, and dedication make me the very best choice for your real estate [...]
2001 Rookie of the Year - Million Dollar Agent - 5-Star Zillow Agent
Top Sales and Settlement Group - - Top Lister/Volume - Leading Edge Society
International Sterling Society - International President's Circle - International President's Elite
#1 Team in the Mid-Atlantic Region - Washingtonians BEST 2020
10 Million Dollar Club
Triple Platinum Club
I pride myself on my extensive knowledge of all aspects of the home buying process, from buying to selling. My commitment, knowledge, and dedication make me the very best choice for your real estate needs.
I am originally from New York and graduated from Westhampton Beach High School on Long Island. I then headed north to graduate from SUNY Potsdam and got my B.A. in Social Science with a Minor in Elementary Education.
I moved to Maryland in 1993 after graduating from college. I then pursued a career with Chevy Chase Bank as a Manager in the Account Retention Division. I was responsible for retaining customers, negotiating interest rates on behalf of the bank and managing upward of 30 employees.
I received my Real Estate License in 1999. Within the 1st year, I received an award for "Rookie" of the year. I went on to become a Million Dollar Agent, Top Listing Agent, and have been awarded membership to the Leading Edge Society.
I have been married to my husband Chris for over 25 years and we have 3 beautiful sons.
I look forward to being of service to you and your family!
Office Location
339 Buschs Frontage Rd
Suite 206
Annapolis, MD 21409
Contact Info
Specifications
Languages:
Specialties:
Service Area:
Carolyn's Testimonials
This is the realtor you want. Carolyn worked incredibly well with us to find a great house, listened to our concerns and needs, then move quickly through the inspection and purchase process. Carolyn knows the area and has some incredible team members that back her up. We could not be happier!
- staticdet5
Expert local knowledge, high integrity, trust, keen instincts, customer focus and superior quality of service are some of the words that immediately come to our mind to describe and summarize Carolyn. Our Story: I was interested in purchasing a home in the Arnold area and looking for a Realtor who had extensive knowledge of the area. With more than 16+ years of experience in the Anne Arundel County real estate market, Carolyn knew the pros and cons of pretty much every micro-neighborhood. [...]
- Berth Claudia
I met Carolyn at an Open House of her own listing. The house she was selling wasn't the right home for me, but as soon as I spoke to Carolyn I knew I wanted her to be my realtor. She is informed, friendly, knowledgeable and honest. As a first time home buyer, I was absolutely terrified of the home buying process. I have now purchased a home that I love and the process could not have been easier. Carolyn responds to questions and inquiries quickly, recommends the best inspectors, lenders, [...]
- Carrie P
Carolyn provided excellent service and was very knowledgeable about every aspect of selling our home. She put up a "coming soon" sign in front of our house a few weeks before we listed. She gave us advice on staging our home as well as planned a 2-day open house. She was available to us anytime we needed anything. Once our house went under contract, she assisted us with getting the repairs that were required from the home inspection. Carolyn is very professional and a wealth of knowledge. We [...]
- Zillow Review
Carolyn is an amazing realtor and knowledgeable in all the steps in buying property. She helped to explain every step of the buying process and could answer all the questions I had, and some that I didn't know I had as well. She is extremely experienced and has the skills to confidently guide a buyer  through the home-buying process, whether it be a first time home buyer such as myself, or a veteran home-buyer. I would use her again for my next property and every one thereafter. [...]
Ben P.
I can't express how impressed I am with the experience I had buying a home with Carolyn. I was a first time home buyer and very nervous but Carolyn made sure I understood what was happening every step of the way. She was readily available by text or email whenever I had one of my million  questions. I felt incredibly comfortable, unrushed and (in the end) knowledgeable throughout the process. I ended up with the home that I know was meant for me and I could not be happier! I would [...]
- Alexis
I couldn't have asked for a better Realtor. Carolyn was professional throughout and could not have done any more for us. She was fast to respond and always had an answer for us. Her local knowledge was second to none and she had actually sold the house that we were selling before! I would recommend  Carolyn to anybody in the process of buying or selling their home.
- Cameron
Carolyn was very sensitive to our needs and extremely responsive. We needed to find a rental ASAP in a specific school district. She scheduled several showings in a very short amount of time. She helped guide us through all steps of the process. She made us feel like we where her only client. It  was a pleasure working with her.
- Jayne
Carolyn is nothing short of exceptional. As first time home buyers, we were naturally a bit intimidated about undertaking such a large investment. Carolyn took the time to explain every aspect of the process to us and did so with extraordinary patience and care. She was an expert in the local market and really responded when we told her about the types of homes we were interested in. She quickly put found us just the type of home we were looking for--and was able to do so at a negotiated [...]
- Mr. Daddyman
Carolyn was great and helped us sell our house very quickly. It sold within 2 days so we didn't get to see her open house plan in action, but when we first met to discuss details, her open house ideas sounded great! During the closing process, she kept in touch with us daily and updated us on  everything that was going on. I highly recommend using her as your realtor.
- Megan B