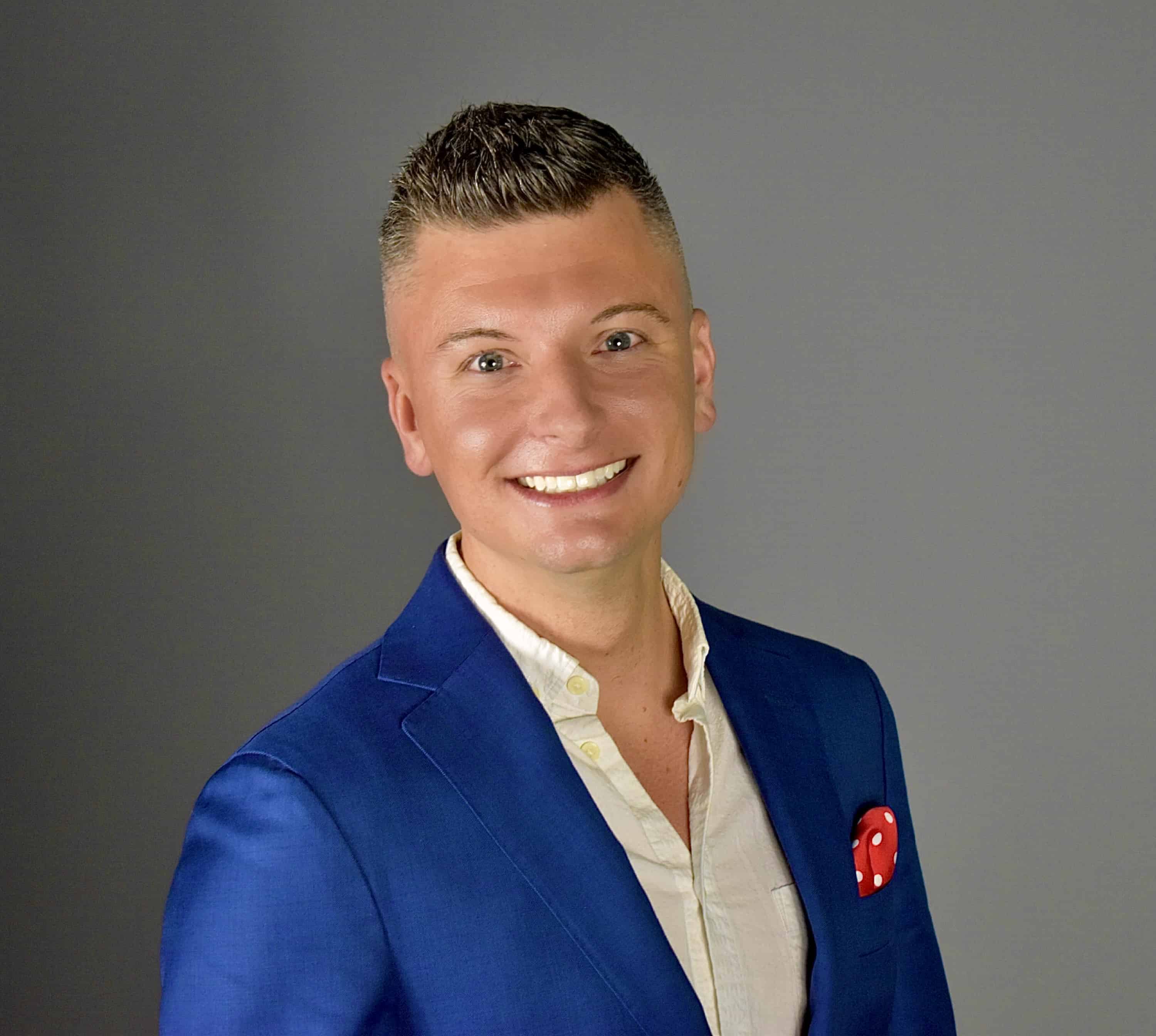 Military Relocation Specialist
|
REALTOR®
2016 Rookie of the Year - Million Dollar Agent - 5-Star Zillow Agent
Top Sales and Settlement Group - International Sterling Society
International President's Circle - International President's Elite
#1 Team in the Mid-Atlantic Region - Washingtonians BEST 2020
I am truly passionate about helping my clients achieve all of their Real Estate goals. Whether it's buying, selling, or investing I will be by your side to guide you through the entire process. With your needs being my top [...]
2016 Rookie of the Year - Million Dollar Agent - 5-Star Zillow Agent
Top Sales and Settlement Group - International Sterling Society
International President's Circle - International President's Elite
#1 Team in the Mid-Atlantic Region - Washingtonians BEST 2020
I am truly passionate about helping my clients achieve all of their Real Estate goals. Whether it's buying, selling, or investing I will be by your side to guide you through the entire process. With your needs being my top priority, I know I am your best advocate and best choice as a Realtor.
I am originally from Norfolk, Virginia where I attended Old Dominion University and obtained my B.S. in Business Management from The Strome College of Business with a minor in Human Services.
I have worked in business development in the automotive industry and also have a background in finance. With this experience, I have extensive skills in customer service, technical details, and communication.
In 2015 I PCS'd to Annapolis, Maryland alongside my military partner. From there I left the financial industry and began my Real Estate career. Within my 1st year, I was awarded "Rookie" of the year in my office. Since then, I have achieved Million Dollar agent status and am a proud member of an award-winning team.
When not negotiating offers, you can find me exploring off the beaten path towns, on the beach, spending time with my friends or at a local brewery.
I look forward to helping you with your next Real Estate transaction!
Office Location
339 Buschs Frontage Rd
Suite 206
Annapolis, MD 21409
Contact Info
Specifications
Languages:
Specialties:
Service Area:
Chad's Testimonials
Chad was very helpful throughout the entire home buying process. He was on top of every detail and made sure nothing was missed. He truly had my best interest in mind. The experience from start to finish went flawlessly, and I very much appreciated how much he cares about making my life easier. Thanks, Chad!
- user93457948
As a single first time home buyer I was apprehensive that the process would be stressful and overwhelming but Chad turned out to be an absolute gift from the gods. Thanks to his knowledge and skill, his calm and his endless patience the whole process was seamlessly smooth. Not for one second did I feel like I was on my own in an unfamiliar landscape. Can't recommend this guy highly enough.
T Morrin
Prompt, courteous, professional. Chad was a valuable ally in helping to broker my home purchase. This was my fifth home purchase and by far the least painful. Chad is connected to a network of top notch individuals and organizations -- from title companies to loan officers -- whom I found trustworthy and easy to deal with. We wound up settling a week early because the process went so smoothly. I'd recommend Chad and his team to anyone.
- Benjamin D
Working with Chad Robertson with Coldwell Bankers exceeded all of my expectations. My husband and I worked with Chad to purchase our first home together and we really can't say enough good things about him. When we started our home search we had no idea which area we wanted to live in.
-tykesha
When purchasing a home, trust is paramount. After researching and interviewing potential lenders and agents, Mr. Robertson gained our trust immediately with his high degree of professionalism and character. Chad went above and beyond from start to finish, making our move from Las Vegas to Annapolis as seamless as possible. His drive, energy, knowledge, and personality were absolutely refreshing. Further, [...]
Adam H.
Chad has been working with us for a couple of years as we are new to the area and the prices in the area. He helped educate us regarding the rental market in the area as well as the possible purchase of a home. We felt by the time we purchased our home, that we had made a well educated decision thanks to him. He is very patient and wants the best for his clients and doesn't rush them into a [...]
User03147220
Chad helped my wife and I find the perfect home! He couldn't have made the home buying process any easier for us! With his expertise, I was able to stage and place my townhouse on the market without any issues
- Mike R.
I met Chad while looking for a rental property. He was a great liaison between the landlord and myself. He returned calls, texts and emails almost instantly and was very personable. He made himself available to meet or show the property as necessary. Chad was on time and early for appointments so don't be late! Everything we needed to do was available online including background checks, credit [...]
Nicole K.
Chad was amazing to work with throughout the entire process! He is professional, responsive, and always had our best interests and needs in mind. We viewed quite a few homes before finding the one for us, and Chad was more than willing to accommodate our schedules for viewings, all while remaining supportive, optimistic and encouraging. We used him both to buy and sell and we couldn't be happier with the services he provided!!! We would recommend him to anyone looking to buy or sell in [...]
- Zillow user
Chad is an awesome agent! I've been working with him for a few years trying to find just the PERFECT house for me and my wife. We finally found one as soon as we walked thru the door he knew it was for us! Put an offer on it that day, we won against another person thanks to chad! I will forever recommend him as an agent to anybody selling or buying!
Robert W.